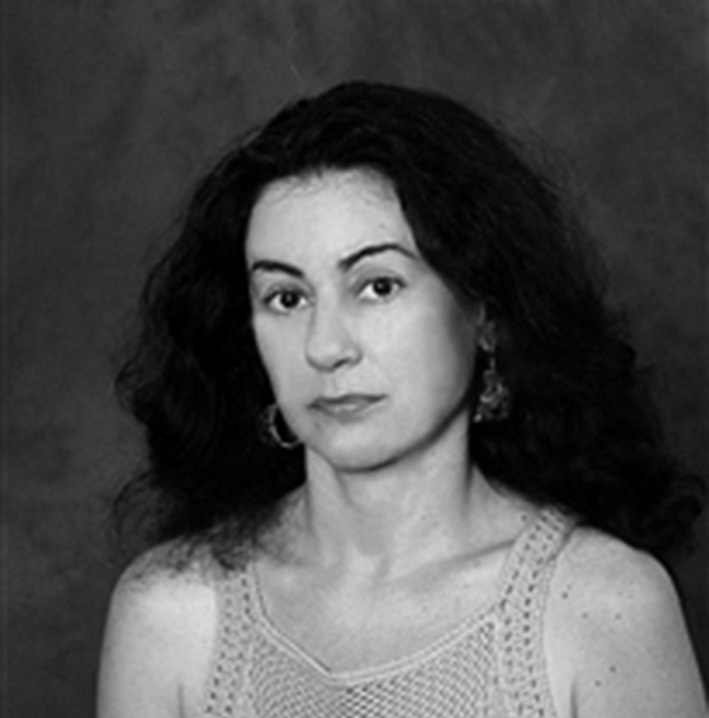 MARIA FOSKOLAKI
GREECE
ARTIST STATEMENT
Hektor
Encaustic on canvas
130 x100 cm
Light V Garden of Peace
Encaustic on canvas
170 x140 cm
Light VIII Garden of War
Encaustic on canvas
140 x180 cm
Property of the artist
Unable to see nature' supernatural beauty and light our demons dominate
the light of the day.
Can we not be friends with these guardians of mythic places?
Can we not be friends with these guardians of the unconscious? Do we
always transform gardens of peace with gardens of war? As expelled from
paradise and so as to preve
BIOGRAPHY
She was born in Athens. She was taught painting by Giannis
Tsarouchis. She studied architecture in the Aristotelian University
of Thessaloniki.
In Athens she worked as collaborator in big architectural offices.
From 1998 to 1993 she studied painting at the Superior Faculty
of Good Arts. Her diplomatic essay was presented in a special
exhibition at the Municipality of Thessaloniki. The drawings of her
work were presented also in Athens, in the historical room of art
"Ora", in 1997, in the frame of presentation of new authors.
Then, she presented a new collection of landscapes inspired from
harbours and industrial landscapes with oil paintings and water
colours in the room of art "Astrolabe".
She worked as collaborator in internationally known Greek company
of decoration of cruise ships.
The search of her personal style, led to a series of work with complex
subjects. In this units dominate the person and the interpersonal
relations. She draws from the modern daily life and the Greek
art as it is presented over the time with the unique and unlimited
psychological refinements and symbolisms.
Certain of her precocious work were presented in the room of art of
Stavros Michalaria in Malakasa.
The completed presentation of this unit of work was realized in the
known room of art "Titanium" Giagiannos, in 2007, entitled "Statues'
Histories".
Since then the painter works systematically in works of also wide
subjects with 'encaustic' in paintings of medium and big dimensions.